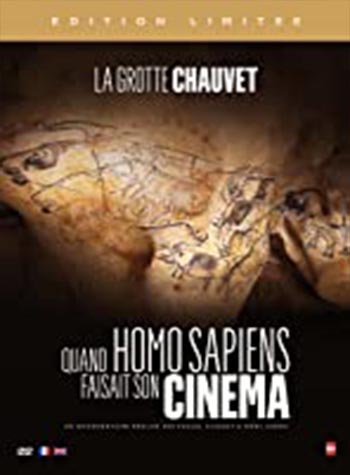 52 min documentary directed by Pascal Cuissot and Marc Azema produced by MC4 Productions (ARTE, 2015)
Archaeologist, Emeritus prehistorian and image creator, Marc Azéma adds an unexpected prelude to the birth of cinema, by tracing its genesis … to the Paleolithic!
Camera in hand, he is leading for more than twenty years a survey through the artistic legacy of homo sapiens to propose a new interpretation that will interest all those who are passionate about the origins of cinema.
In "Stone Age Cinema", the discovery of an enigmatic stoneware plate in a cave in Basque Country, leads us to the steps of prehistoric artists who have developed real animation mechanisms.
To the surprise of the viewer, they seem to prefigure the invention of the camera, and therefore the cinematograph. "Stone Age Cinema" offers a trip to the famous caves of Chauvet and Lascaux and other prehistoric sanctuaries in search of graphics that could be reconciled with the first moving images of the nineteenth century.
Begins a hectic investigation through 20,000 years of Paleolithic art with Marc Azéma, pre-historian, who is convinced that Homo sapiens was also a Homo cinematographicus.
Awards :
2016 Jury Prize from Amiens Archaeological Film Festival (France)
2016 Public Award at XXVII Rassegna del Cinema Archeologico (Italy)