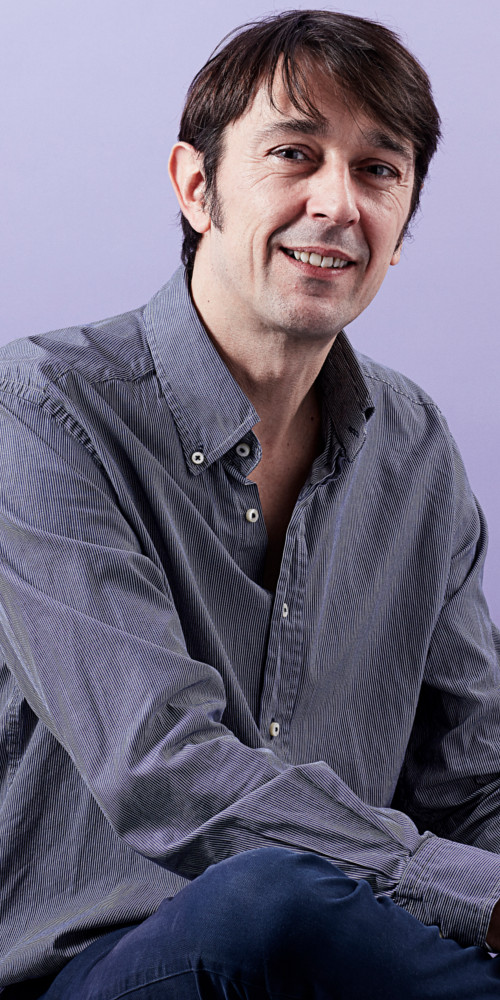 ---
Renaud Barbier is a French composer who has written more than fifty scores for films, TV films, TV series and documentaries.
After 10 years of classical piano, Renaud Barbier studied at the Center Musical Créatif de Nancy where he graduated in 1991 with a special mention unanimously with the congratulations of the jury.
A stage musician in jazz and world music groups, he then joined the Berklee College of Music in Boston (USA) in "Piano Performance, Film Scoring and Jazz Composition", where he focused on composition and conducting. orchestral.
He recorded several original works including the ballet Trois Profiles Pour Une Danse and was commissioned for an orchestral work in commemoration of the 26 centuries of the city of Marseille "La fabuleuse histoire de Marseille…" in 1999.
Since, Renaud Barbier has composed more than fifty scores for films, TV films, TV series, documentaries and music for commercials (Pepsi, Belgacom, Toyota, Longines, etc.).
Among his original soundtrack compositions, we can remember: The Killer of Montmartre (Animated film, 2007) directed by Borislav Sajtinac which won several international grand prizes, the Mexican feature film Mejor es que Gabriela no se muera (Comedy noire, 2007) awarded with the prize for Best First Film 2008 at the International Festival of Cinequest San Jose (Ca, USA), Brassens, the bad reputation (Biopic, 2011) directed by Gérard Marx, Vauban, la sueur épargne le sang (documentary -fiction, 2010) directed by Pascal Cuissot, Narco -‐ finance, les impunis (investigative documentary, 2014) directed by Agnès Gattegno, The death of Louis XIV (Documentary, 2015) or When Homo Sapiens made his cinema (Documentary , 2015) which has received several awards.
His brother Eric has entrusted him with the original music for several feature films including Le Serpent (Thriller, 2007) with Yvan Attal and Clovis Cornillac and Le Dernier Diamant (Braquage, 2014) with Bérénice Béjo and Yvan Attal.
In 2016, he wrote the Music of Rio de Janeiro, Arte's documentary on the city's 450-year history.
In 2018, Renaud Barbier signed the original music for :
- Documentary film The Secret Versailles of Marie-Antoinette - strings recorded at the Alhambra Studios;
- Documentary film A Samurai in the Vatican - strings recorded at the Alhambra Studios.