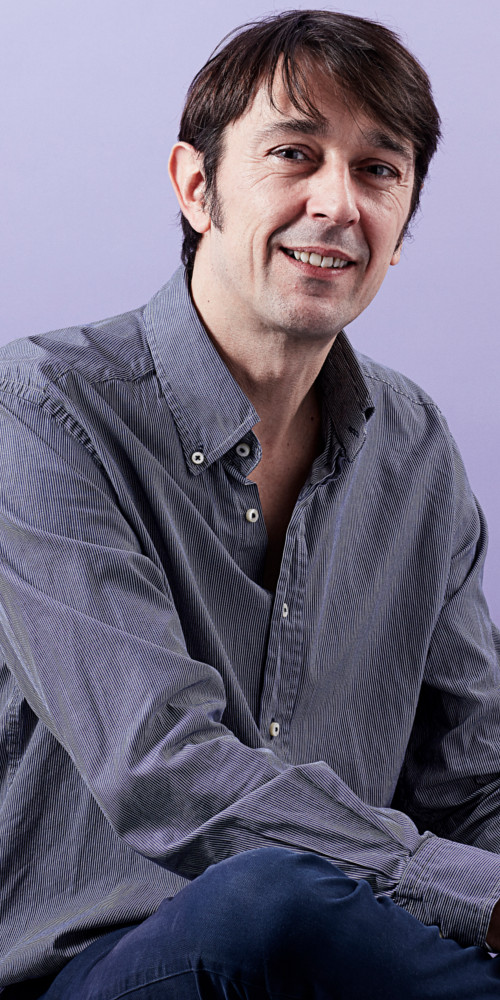 ---
Renaud Barbier is a french composer who composed more than 50 scores for feature films, TV-movies, TV-series and documentaries.
After 10 years of classical piano, Renaud attends a jazz-fusion music school "Centre Musical Créatif de Nancy" (Nancy, France) where he will graduate with "unanimous special distinction with jury honors" in 1991. He will teach 2 years in the same school while being a stage musician within jazz and world music groups.
He joins the Berklee College of Music (Boston, USA) for "Piano Jazz Performance", "Film Scoring", and then "Jazz Composition" (Herb Pomeroy) heading to "Composition" and orchestral conducting. From this period, Renaud will compose and record many original orchestral pieces including the music bound for the ballet "Trois Profils Pour Une Danse" that will be internationally awarded, as well as the commissioned symphonic piece in commemoration of the 26th centennial of the city of Marseille "La fabuleuse histoire de Marseille…" in 1999.
From the 2000's, he gets more and more projects and composes more than fifty scores for feature films, TV movies, TV series, documentaries and international commercials (Nissan, Timotei, Pepsi, Belgacom, Toyota, Longines…). Among them we can pick up "Toreros" aka La hora del silencio (Drama, 2000) starring Olivier Martinez and Claude Brasseur directed by his brother Éric, their first collaboration. His career takes an international dimension with the feature film "Mejor es que Gabriela no se muera" aka It's Better If Gabriela Doesn't Die (Dark Comedy, 2007) directed by Sergio Umansky awarded 2008 Best First Feature at Cinequest San Jose Film Festival (USA), Eclectic composer, he scores the animated feature film "Le tueur de Montmartre" (Animation, 2007) directed by Borislav Sajtinac that will be awarded with many international prices, or the famous biopic about Georges Brassens life "Brassens, la mauvaise réputation" (France 2, 2011) starring Stéphane Rideau and Marie-Anne Chazel directed by Gérard Marx.
Renaud will also compose for many prestigious ARTE fiction documentaries like "Vauban, la sueur épargne le sang" (Fiction documentary, 2010) directed by Pascal Cuissot, "Le Versailles secret de Marie-Antoinette" (Biopic, 2018) directed by Sylvie Faiveley and Mark Daniels or "Hasekura, un samouraï au Vatican" (Biopic, 2018) and "L'invention du luxe à la française" (2020) both projects directed by Stéphane Bégoin.
His brother Éric entrusted him for his next feature films of which "Le serpent" (Thriller, 2007) starring Yvan Attal (The Interpreter, Munich) and Clovis Cornillac and "Le Dernier Diamant" (Heist movie, 2014) starring Bérénice Béjo (The Artist) and Yvan Attal, then the additional music of "La promesse de l'aube" (Romain Gary's book adaptation, 2017) starring Pierre Niney and Charlotte Gainsbourg. In 2020, they collaborate once again for feature film "Petit Pays" aka Small Country, an Africn childhood (Gaël Faye's novel adaptation) starring Djibril Vancoppenolle, Isabelle Kabano and Jean Paul Rouve.
Like many of the projects he worked on, he was awarded several times for his work (Georges Delerue Award, Berklee Orchestral Music Composition Award, Fondation Marcel Bleustein-Blanchet…).