Trois Profils Pour Une Danse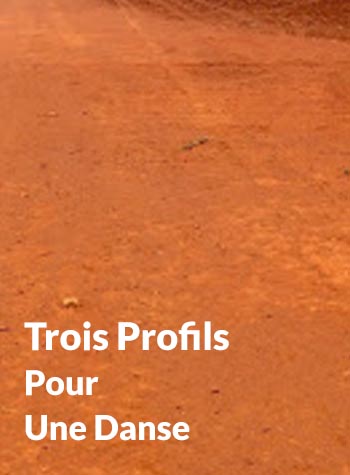 Orchestral music in 3 acts (45 mn) bound for the ballet in Boston (USA). Libretto creation in collaboration with Yvan Romero and Tim Whitehair in 1995. Composition, orchestration and conducting in 1996 in Boston (USA)
For many years in the world of Aljazair, kings and queens, princes and princesses, musicians and artists of all kind had traveled from afar, every year, to celebrate the mysterious rising of the three suns.
This celebration had become a tradition where people from all kingdoms of this world gathered for several days leading up to this mystical phenomenon. When this event take places, in the kingdom of Kumbawa, the entire population is united through sharing the universal language of music and dance…
Among many myths, the ancients recall one in particular which reveals the source of the three suns.
It is the story of the god Diyumena who abandoned the realm of the Alliance of the Gods in order to be with Dilana, a mortal with whom he had fallen in love.
Blinded by this love, he came to the world of Aljazair knowing that his return was forbidden and that his powers were gone. His immortality was the only one of his faculties as a god he could keep…
When Dilana eventually died, Diyumena wept for eternity on the top of the mountain of the kingdom Kumbawa…
According to the legend, his tears created a majestic waterfall which became the gateway between the world of Aljazair and the Alliance of the Gods.
It is said that as a condolence for the death of Dilana, the Gods offered three suns to Diyumena, to appear once a year.
The three shadows these three suns cast on Aljazair would symbolize the three profiles of Dilana: her love, her beauty and her passion. And thus would Diyumena have her throughout eternity…
Since then, this day had become a celebration, the celebration of the three suns nowadays called:
"The Festivities of the Three Profiles"…