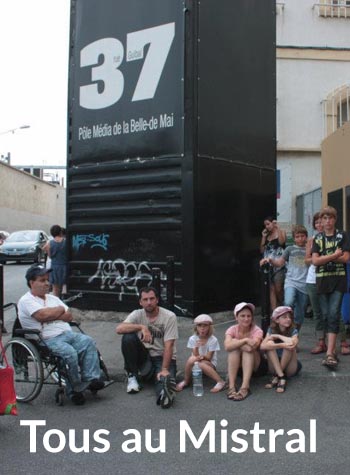 52 min documentary directed by Octavia De Laroche produced by Comic Strip Productions (France3, 2011)
This documentary focuses on fans of "Plus belle la vie", the relationship they have with the series and which clearly expresses the place that PBLV occupies in the daily and even personal life of viewers.
The film begins in Marseille where all the characters go and continues in their respective daily lives in different places in France.
With excerpts from the Plus belle La Vie series, mirroring the daily lives of the protagonists of the documentary, interviews with the actors.