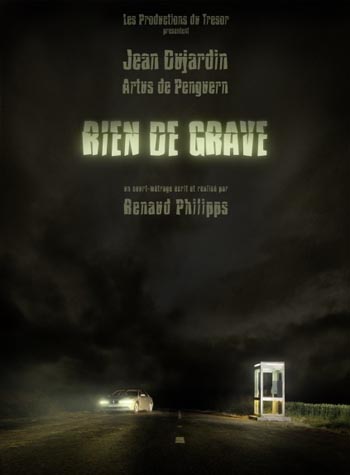 Short film starring Jean Dujardin, directed by Renaud Philipps produced by Les films du trésor - Orchestrations and recording supervision (Comédie, 2004)
A commercial flight is in trouble in the sky.
An instructor driving with his car is going to the airport. Cell phone in his hand, he's giving instructions to prevent the disaster.
But the communications suddenly end.