Rewilding Tswalu, Botswana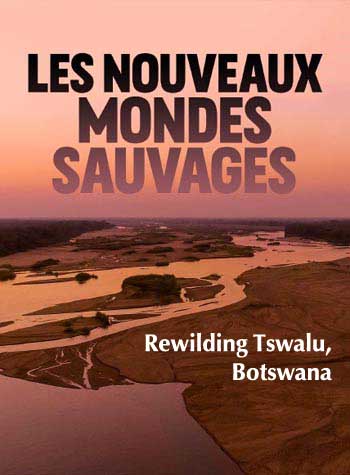 52 min documentary episode from TV-series "Restoring the Wilderness" directed by Frédéric Febvre produced by OnePlanet productions (ARTE, 2019)

Several decades of intensive cattle farming and trophy hunting have destroyed these South-African lands, wiping out the wildlife.
Today, thanks to an important ecosystem restoring program, the situation has changed in this arid region of the Kalahari.
Fences have been taken down, elands, zebras and other larger herbivores have been slowly reintroduced.

The last milestone is to re-establish predators, such as the lion and the African wild dog.
Nouvelles générations d'animaux