It's Better If Gabriela Doesn't Die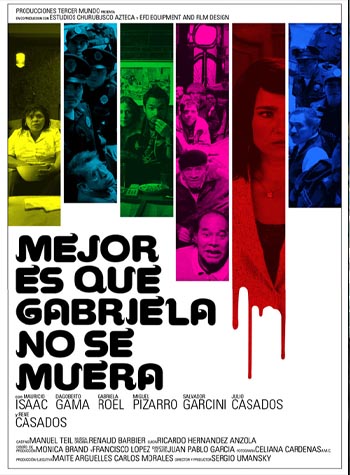 Feature film starring Mauricio Isaac, Dagoberto Gama and Gabriela Roel directed by Sergio Umansky produced by Produciones Tercer Mundo (Comedy Drama, 2007)
Miguel, a young soap opera writer promises Bracho, a fanatic cop that the outcome of the soap will be Gabriela Marrying Domenico. Bracho boasts and shows off about this to his friends and family.
No one believes him and he places a bet.
The actress playing Gabriela quits the show and they give her a terminal illness. When Bracho finds out he hunts Miguel down and makes it clear: it is better if Gabriela doesn't die.

Awards :
2008 Best First Picture Award – Cinequest San Jose International Film Festival (Ca, USA