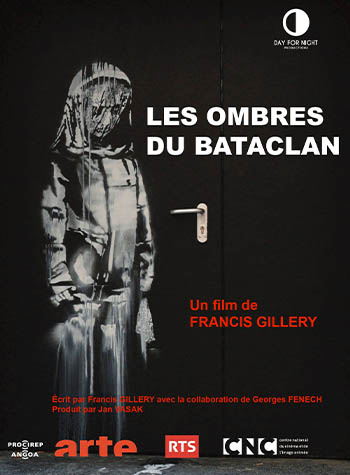 70 min investigation documentary directed by Francis Gillery produced by Day For Night Productions (ARTE, 2021)
As the trial of the attacks of November 13, 2015 opens, this detailed documentary, co-written with the chairman of the parliamentary commission of inquiry, Georges Fenech, looks back on the dysfunctions that marked a tragic night.
How, in the heart of Paris, could such a massacre (131 deaths in total) happen so easily? In conjunction with its president Georges Fenech, then LR deputy, director Francis Gillery looked at the little-known work of the parliamentary inquiry committee, which in 2016 examined the dossier of the attacks of November 13, 2015 and pointed out flaws.
At the dawn of the river trial which will open on September 8, this documentary recalls the facts, the ramifications of the terrorist networks of the time, the individual initiatives that helped save lives, such as the courageous intervention of the stade de France security guard. He is investigating the gray areas that arose after the astonishment passed.
How could attacks of such magnitude not be avoided when the Prime Minister at the time, Manuel Valls, the Minister of the Interior Bernard Cazeneuve, the former anti-terrorism judge Marc Trévidic and the services of information they feared? Why did the police take so long to intervene at the Bataclan?