La fabuleuse histoire de Marseille…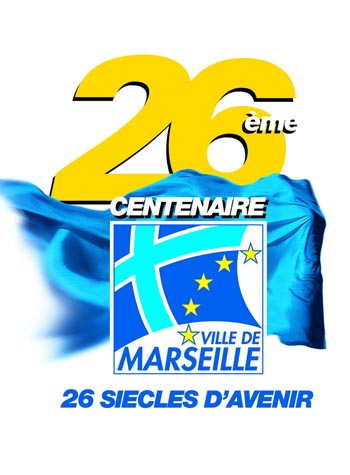 Orchestral piece in 4 movements (60 mn), for children choir, narrator, soloists, african percussions and orchestra. Command in celebration of the 26th century of Marseille city, (France) in 1999 (Ville de Marseille, Conseil général des Bouches du Rhônes, Rectorat d'Aix-Marseille, Centres Musicaux des Bouches du Rhônes). Live concerts in France, and two "premières" in Marseille at Théâtre de La Criée (Marseille, France) in June 1999.

This symphonic piece is based on the story of Marseille city.
All along the 4 movements, from its birth to nowadays, a narator tells the story as if he was the city itself.
This allegory starts that way :
"Today there is something in the air.
Something that breathe in my belly, that goes near my "Bonne mère", that leap in my street, that slip on my Vieux Port… It's my old friend ! The mistral !…
It's coming blowing the 2600 candles of my birthday, me Marseille … then I remember…"