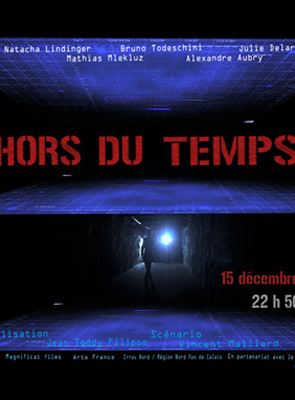 ARTE channel TV-movie starring Natacha Lindinger and Bruno Todeschini directed by Jean Teddy Filippe produced by Magnificat Films (Anticipation, 2009)
A group of scientist has managed to create a parallel time loop in the Mab's brain, a monkey.
Just after the experience, the child of the couple of scientist is very ill.
They are too late to save him and part after because of this.
Six years later in 2015, Hélène goes to the base of Quark on Kerguelen Island, where she find Yann for the first time.
When she arrives, an explosion happens. Her former colleagues greet her, but she senses that they behave strangely…