Hasekura, a Samuraï at the Vatican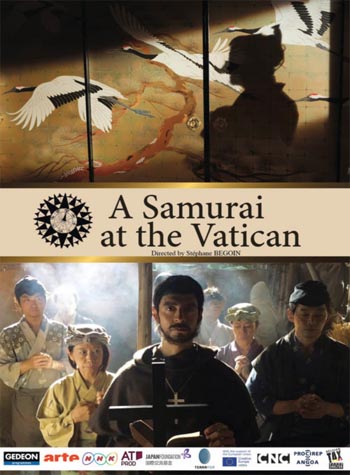 90 min fiction documentary directed by Stéphane Bégoin produced by Gedeon Programmes (ARTE, 2018)
1613. A Samuraï, Hasekura Tsunenaga, boarded a galleon to Spain leeding a Japanese embassy to Mexico City, Madrid, and Rome.
He was the first official Japanese envoy to visit the American continent.
His mission ? Negotiate with the King of Spain the opening of a commercial road competing with the route des Indes on behalf of his lord Date Masamune.
A seven year trip full of pitfalls that will push him to convert to Christianity and take him to the Vatican…