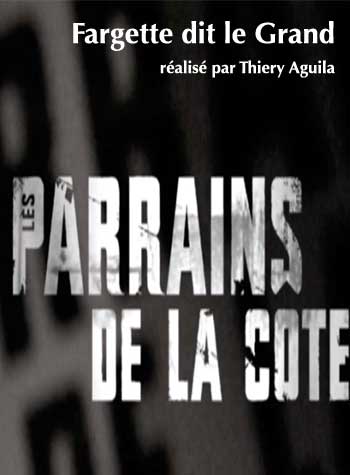 26 min documentary episode from TV-series "Les parrains de la côte" directed by Thierry Aguila produced by Comic Strip Productions (France 3, 2007)

There is a Fargette mystery. According to those who knew him, he was a thug without much relief, far from having the personality, the stature of his mentor Louis Régnier. But women found him extremely attractive. And relying on a hard core of friends from his neighborhood of La Loubière, he managed to infiltrate the whole region, to become a myth, "The Great", the Boss, JLF.
He is also, probably even more than his Marseille colleagues, a thug intimately linked to his city. In forced exile in Italy, he constantly kept up to date with life in Toulon, settling in a house where he had the impression of seeing his "kingdom". He is a bit of a prince in exile.
Through Fargette, it is a bit of the whole history of Toulon and Var, the most corrupt department in France, which can be brushed. Rugby, politics, Yann Piat, the National Front. Fargette was the effective instrument of a semi-mafia clientelism almost caricaturally Mediterranean.
Il s'appelle Jean-Louis Fargette...