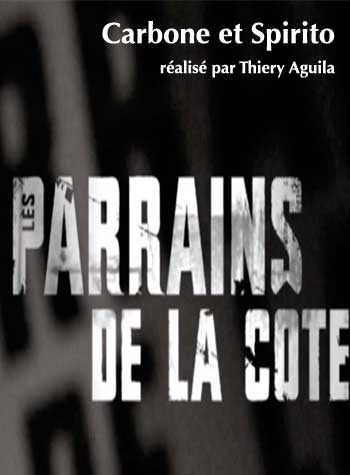 26 min documentary episode from TV-series "Les parrains de la côte" directed by Thierry Aguila produced by Comic Strip Productions (France 3, 2007)

The alliance between Carbone and Spirito marks the first collaboration between a Corsican bandit and an Italian. Their partnership foreshadows the future distribution of geographical maps of Mediterranean and even international banditry. They "Americanized" and organized a Marseille milieu that had hitherto been disparate and folkloric. From the 1930s, with their advent and the rise to political power of Simon Sabiani, the national and international press commented on the "Marseille-Chicago". The image will remain as strong as the Pagnolades of the same period.
The collaboration of the duo with Simon Sabiani lays the foundations of this troubled agreement between the Middle and the policy which will hover over the municipal management of Marseilles throughout the 20th century and will be continued, if not amplified by the Guerini, even after.
Carbone and Spirito is also the darkest side of the Collaboration: from 1942, Carbone leads groups that deliver to German Jews, resistants and refractory to the STO. Spirito, he frequents the torturers of the rue Lauriston, in Paris, then those of 425, rue Paradis, headquarters of the Gestapo in Marseilles.
Carbone's death... "it's life"

Les parrains en mi mineur